Good to know about driving in Iceland
Iceland offers travellers an adventure of a lifetime in a beautiful and rugged landscape. However, experience shows that the forces of Icelandic nature can be harsh and unpredictable, and travellers are well-advised to exercise caution and respect for the country's natural environment.
When driving in Iceland there are a few things travellers should keep in mind.
Speed limit and driving laws

The speed limit on Iceland's route 1 or the ring road as it's called is 90 km/h. On gravel roads the speed limit is 80 km/h. And in populated areas the limit is 30-50 km/h.

By law everyone in the car has to wear seatbelts.

It is mandatory to drive with the headlights on at all times, night or day, summer or winter.

Driving after consuming alcohol is strictly forbidden and can carry heavy fines and loss of drivers permit.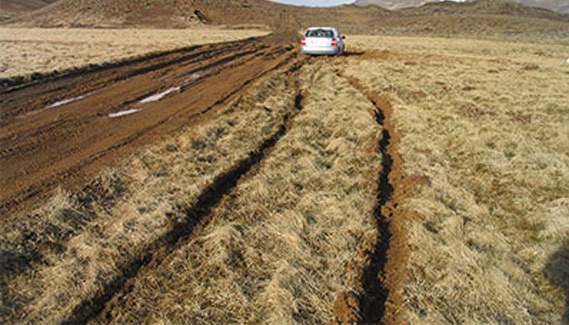 Off-road driving
All off-road driving and driving outside of marked tracks is prohibited by law and is considered a very serious crime. Driving a vehicle off road, that is not on a track, so that it damages the natural environment or leaves a mark carries heavy fines up to 500.000 ISK and/or up to 2 years in jail. The exception would be if driving on surfaces where the vehicle does not leave a scar in the land. Like when fording rivers or driving on snow covered surfaces. Icelandic nature is delicate and tire tracks from off-road driving can cause substantial damage to the vegetation and leave marks that will last for decades.
Keep in mind that the Icelandic nature is very fragile, especially in the highlands, and we would like to enjoy it for generations to come. Please respect nature and tread carefully.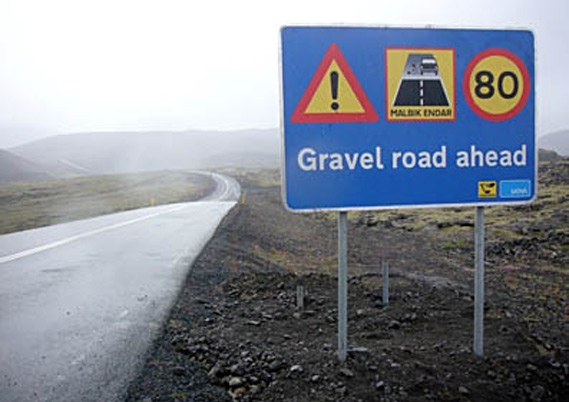 Highland and mountain roads
A 4×4 vehicle is essential in the highlands, where you might encounter rough terrain and unbridged waters. Most mountain roads and roads in the interior of Iceland have a gravel surface. The surface on the gravel roads is often loose, especially along the sides of the roads, so one should drive carefully and slow down whenever an oncoming car approaches. The mountain roads are also often very narrow, and are not made for speeding. The same goes for many bridges, which are only wide enough for one car at a time. Journeys may therefore take longer than expected.
The Icelandic highland roads are closed in the spring when the snow is melting. Although it can vary considerably from year to year, usually the majority will open around the 3rd week of June. In the winter most highland roads are deemed "impassable", but they often stay open until late autumn.
For up to date information on road conditions and openings, please visit the website of the Icelandic Road Administration.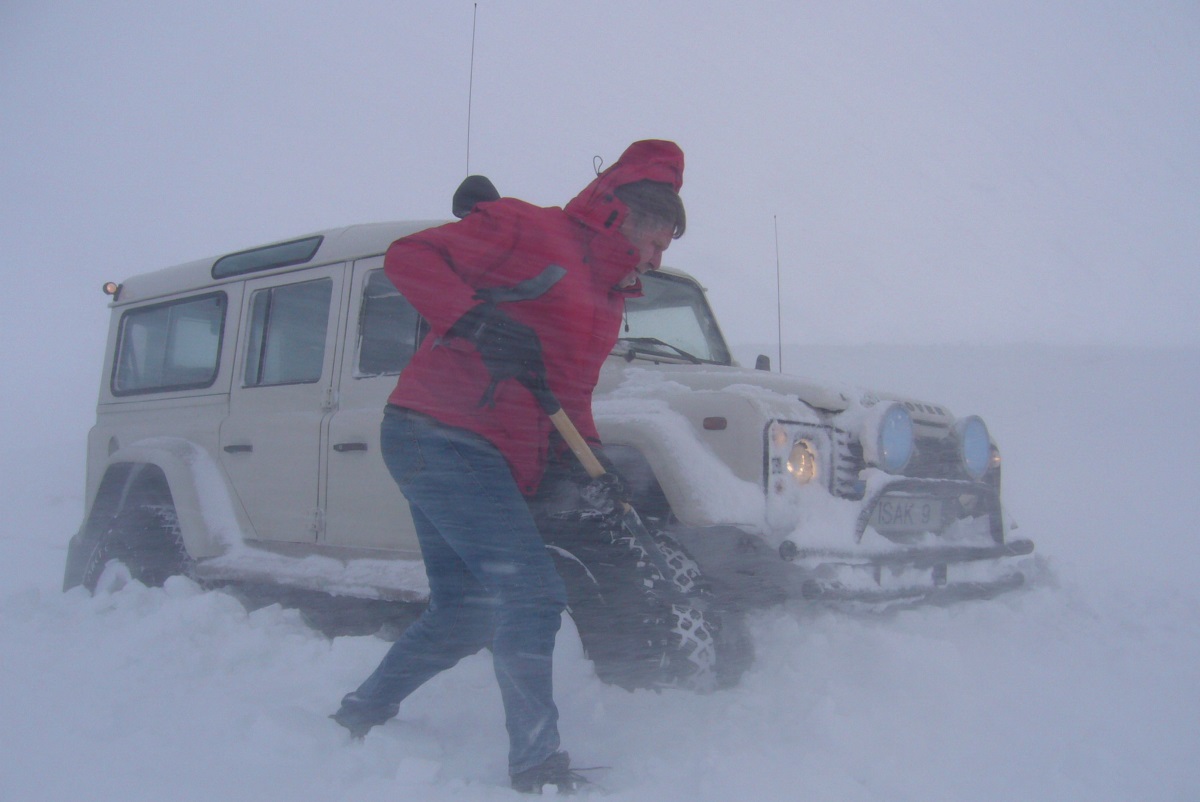 Weather
Icelandic weather can be very harsh at times and change extremely quickly. Icelanders are wont to say: ,,In Iceland you can experience all the four seasons in one day". Keep a close eye on the weather forecast, and be sure that you have the right vehicle and proper equipment for your journey.
When driving in winter, you can expect to face snow, icy roads and darkness. If you are travelling outside of populated areas, always make sure that you check weather conditions and report your planned route to someone.
Information on weather and weather forecasts can be found at The Icelandic Meteorological Office's website.
Should you have an emergency or accident call